Session Detail
Monday 04.11
10:15 AM - 11:15 AM
Insurance vs Treasurer Bonds
Location: C170
Track Session: Hot Topics
Experience: Appropriate for all levels of experience
Audience: Treasurers/CFOs, Business/Operations Managers
Contact Hours: 1.00
Insurance Coverage vs Bonds
We address frequently asked questions relating to treasurer bonds and crime coverage.
We will explain what they are, how they work, legislative changes and how you go about implementing those changes.
We will also provide some potential claim scenarios and what steps are necessary to purchase crime coverage in lieu of a treasurer's bond.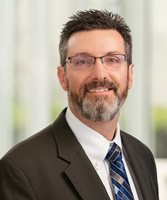 Speaker
Mike Ugljesa
Program Administrator
Hylant Administrative Services
Michael Ugljesa is President of Hylant Administrative Services and the Program Administrator of the Ohio School Plan. Mike has extensive financial and insurance operational experience that he has amassed throughout his nearly 30 year career. Mike's experience spans a variety of insurance and risk-bearing entities. As the Program Administrator of the Ohio School Plan, Mike oversees all facets of the Ohio School Plan's operations which include underwriting, claims, risk management, and sales.
The Ohio School Plan provide comprehensive coverage and risk management solutions to public educational institutions and boards of developmental disabilities across the State of Ohio. In addition to offering traditional coverage, we have responded to evolving member insurance needs by developing specialized coverages including violence, fiduciary, and finding for recovery.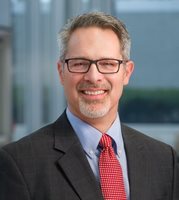 Speaker
Bill Petro
Vice President, HAS Claim Services
Hylant Administrative Services
Bill is primarily responsible for the operation of the Hylant Administrative Service's (HAS) claim department which handle public school property and casualty claims for the Ohio School Plan. His staff are experts in defenses, immunities, and tort laws regarding public schools. Bill and his team have handled nearly 50,000 public entity claims totaling nearly $300 million dollars.
Bill earned his bachelor's degree in business administration with a focus on accounting from The Ohio State University in Columbus, Ohio. He has earned 8 of 10 parts of his Chartered Property and Casualty Underwriter (CPCU) designation.
Want to customize your own schedule?
Yes, login