Session Detail
Wednesday 04.19
10:30 AM - 11:30 AM
HR, Safety, Transportation, IT & Other Hats Worn by Today's SBOs
Location: D180-181
Track Session: Business Operations
Experience: Appropriate for all levels of experience
Audience: Treasurers/CFOs, Business/Operations Managers, Human Resources
Contact Hours: 1.00
CPIM Credit
There are five basic hats that today's SBOs must be aware of to help control loss. Becoming an expert in the fields of IT, HR, and Transportation in addition to finance, risk and insurance is almost impossible. This presentation will focus on the loss trends impacting Ohio schools and the important controls to help your district avoid similar losses.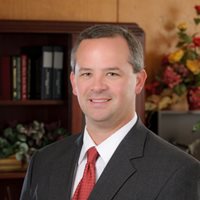 Speaker
Travis Thompson
Director, Risk Management
Hylant Administrative Services
Travis is the Director of Loss Control for the Ohio School Plan. He and his team provide extensive risk management and loss control services to the hundreds of public school and municipal clients in Ohio. Travis earned his bachelor's degree from Heidelberg College in Tiffin, Ohio. He is a Certified Playground Safety Inspector and Certified School Risk Manager.
Want to customize your own schedule?
Yes, login