SchoolDude Facility Management Software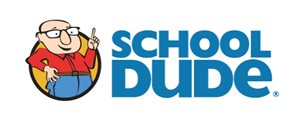 OASBO and SchoolDude joined forces to offer OASBO members special rates and resources through OASBO's Benchmark Program. This alliance offers OASBO members the opportunity to purchase SchoolDude's cloud based applications at affordable, discounted rates to increase districts' efficiencies, savings and productivity by automating operations processes across the district. It is SchoolDude's mission to help operations management professionals become valued leaders who operate proactively and strategically.

All OASBO member school districts receive a 10% discount on the purchase of new SchoolDude solutions. Current SchoolDude clients, who are also OASBO members, will be offered the 10% discount on the purchase of their next new SchoolDude solution.

SchoolDude also works closely with OASBO at workshops and conferences to ensure that their members receive helpful and timely information, tips and best practices from SchoolDude experts. SchoolDude looks forward to demonstrating their commitment to supporting the Public K-12 community in Ohio.
To learn more about how SchoolDude helps schools effectively and efficiently manage support services that improve and enhance today's teaching and learning environment, visit https://www.schooldude.com.