Treasurer/CFO Search Program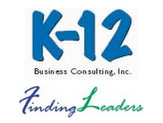 As the professional association representing over a thousand Ohio school business officials, OASBO brings credibility to the district's Treasurer/CFO search. We have an understanding of school business leadership and the skills required to excel in financial management roles.

Working with our search partners - K-12 Business Consulting and Finding Leaders - our competency-based process offers a proven method of matching candidates with like-minded school districts. OASBO is committed to executing a search that allows the board of education to attract and employ the best professional for their position.

Our search program includes:
A process in which the board of education takes ownership.
Key meetings with the board of education to develop a timeline, goals and identification of position competencies and related interview questions.
"Behavioral event" interview process.

Consistent and thorough advertising of the open position:
Communications with our members about open Treasurer/CFO positions.
Development and distribution of an electronic brochure detailing the open position.
Job posting on the OASBO job board.
Advertisement of the search process until the board of education identifies a candidate they feel meets their needs.

Easy administration:
OASBO serves as the administrator and coordinator of applicants and paperwork for the entire process.

Our guarantee:
OASBO will advertise and conduct the search process multiple times until the board of education is satisfied with the results – at no additional charge.