School Construction Risk Management Solutions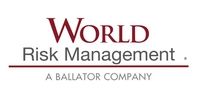 Public school construction in Ohio is an ongoing process that involves all districts at some point in time. School administration and boards of education have enough on their plates every year in providing high levels of education and services to our communities, let alone adding a large construction project to their responsibilities.
Risk management and safety is at the forefront of every school district in Ohio, and the risks associated with large construction projects can be unchartered waters for many school administration teams and their boards of education.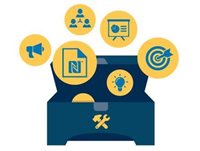 World Risk Management can engage with any OASBO member who needs assistance in strategizing on upcoming new/renovated school construction projects. No two school construction projects are the same and their service is to provide a consultative role for the district.
World Risk first seeks to understand the upcoming project and then assesses the risks presented for the OASBO member. They then educate the district on the associated risks, the risk management/transfer options, and how to best orchestrate all risk techniques - while protecting the district at the highest level possible to help ensure a successful on-time project.
School Construction Risk Management Solutions included but not limited to:
OCIP – Owner Controlled Insurance Program (OCIP or Wrap Up)
CCIP – Contractor Controlled Insurance Program (CCIP or Contractor Wrap Up)
GL Only OCIP – for smaller projects that won't include Workers Compensation
OPPI – Owners Professional Protective Insurance Policy
CPL/PLL – Construction Pollution Liability or Pollution Legal Liability
Builders Risk
Construction Insurance Contract/Certificate Review & Consulting
Wrap Administration – www.wrapupsolutions.com
​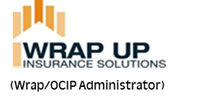 School construction is not a simple task for any district and brings with it many challenges that are either new to the school district's leadership team or something that hasn't been dealt with much in the past. World Risk Management has partnered with OASBO to help all their members dealing with a significant construction project to better manage their risk, keep projects on the best possible timeline, and allow for construction cost savings of anywhere from .25% to 1.5% of your project's construction value.
To request an initial consultation about your district's upcoming or planned construction project and what options would be available and of value to your district, email World Risk Management at
Adam_Balls@wrmllc.com
or
Carey.Schuett@wrmllc.com
An attorney should be contacted for advice on or review of the contract associated with a Benchmark Program.