Edventures in Learning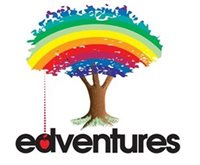 Edventure's goal is to ensure that our clients' workforce understands their role in that success - the execution of strategy. We accomplish this connection by fostering dialogue and change in organizations through a unique, small-group interactive process.

The Edventure Maps and process allows everyone - from the most senior leader in the organization to the person who turns the lights out at night - to understand and respond to the crucial competitive, economic, productivity, and customer/client issues, linking them to your district's future.

Staff, administrators, community members and other stakeholders must have a basic understanding of how your district operates if they are going to successfully participate in improving it. Over the past 17 years, Edventures has worked with key leaders in Global 1000 organizations, to develop engaging tools (Edventure Maps), and categorize them into four core applications:

Marketplace Realities Maps provide an understanding of the marketplace in which you operate. Issues addressed include technological, societal, political, regulatory, demographic, and competitive forces.
Financial Literacy Maps provide the fundamental economics of the organization. Where does your money come from, and where does it go?
Process Maps provide a view of how work is accomplished, both in a current and future desired state.
Strategic Direction Maps are based on today's realities, and provide a view of where the district is headed as an organization.

At Edventures, we help organizations learn faster, foster greater understanding, and promote alignment of efforts. Through the Edventures Maps process, learning and understanding are converted into concrete actions required to translate strategy, vision, and mission into reality.

Click here to download the subscription form.


**An attorney should be contacted for advice on or review of the contract associated with a Benchmark Program**