AP Automation: Electronic Vendor Audit System & Electronic Vendor Payroll System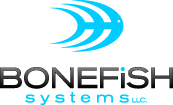 OASBO and Ohio Schools Council (OSC) partnered with Bonefish Systems to offer its members discounted rates for the Electronic Vendor Audit System (eVAS) and the Electronic Payroll Audit System (ePAS). Pricing decreases based on the volume of participating members. At the beginning of the fiscal year, a customer count is finalized and discounted accordingly. The more members, the lower the price!

eVAS and ePAS are web-based applications that provide simple automation to help manage and mitigate vendor and payroll payments, identify fraud or manual errors, and help manage compliance requirements. These tools will quickly and cost effectively generate risk ratings from a proprietary rules-based engine developed by experts in the banking and forensic accounting industry.

Risk ratings provide alerts specific to potential fraudulent payments, manual errors such as duplicate pay, and regulatory requirement action items. eVAS and ePAS also provide valuable working reports including vendor payment and payroll trends and analytics.

Key features:
Continuous Monitoring of Check/Payroll Runs

Leverages similar technology found in sophisticated anti-money laundering systems
Identifies potential fraud
Reviews 100% of transactions vs. spot checking
Generates alert messages resulting from eventful changes to transactions
Full Vendor/Payroll Audit Validation of tax districts

Auditor of State Findings for Recovery lookup
Federal Excluded Parties List System lookup
Secretary of State Business Filings lookup
Reporting Analysis

Provides valuable reporting including expenditures by vendor, W9 tracking, duplicate vendors, and time off
Watches relationships between vendors and employees that may influence fraud opportunity
Reports against ODE credentialing so concerns do not slip through the cracks before payroll is distributed

ROI considerations include:
Fraud Identification and Deterrent – Districts can't afford to lose what little they have!
Duplicate Invoice Payment Detection - Checks both Invoice and PO. Immediate savings derived from detection and elimination of duplicate payment.
Automation – Obtain vast information about payments electronically to make responsible and accurate decisions prior to releasing payment
Segregation of Duty – Demonstrates good practices to auditor.
Staff Augmentation – Helps when additional staff is not feasible, eVAS supports duties for a fraction of the cost.
Time and Resource Savings – Customers see an 93% efficiency gain by adding compliance automation.

Visit www.BonefishSystems.com to learn more!


**An attorney should be contacted for advice on or review of the contract associated with a Benchmark Program**