Session Detail
Monday 12.16
11:30 AM - 12:45 AM
Lunch & Keynote Speaker - Lesson Learned - School Safety - Making a Difference One School at a Time
Location: Easton B
Track Session: General Schedule
Experience:
Audience:
Contact Hours: 1
Dr. Joseph Erardi, retired superintendent from Newtown, CT., will share lessons learned from the December 2012 Sandy Hook tragedy. This interactive session will include best proactive practices, the importance of high-level partnerships pertaining to safety, and the critical need to have safety information updated and understood by all within the district. Content is directly related to safety initiatives for school plant managers. Attendees will gain a sound understanding of how to enhance their present plan and will learn about response protocols during a crisis, optimal reunification protocols, and strategies for managing the district post-emergency.
Lunch Sponsored by Cooperative Strategies.
Keynote Speaker Sponsored by Sourcewell.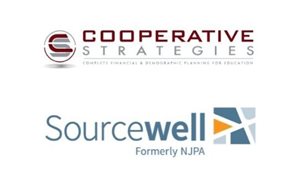 Speaker
Joseph Erardi
Retired Superintendent
Dr. Joseph Erardi was the superintendent of schools for Newtown, CT from 2014 to 2017. Dr. Erardi recaptured trust, dignity, and pride for a district that experienced the worst tragedy in U.S. public school history.
Want to customize your own schedule?
Yes, login