Electric Purchasing Program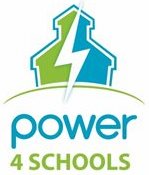 Power4Schools (P4S) is working to secure highly competitive electricity pricing for all school districts in the State of Ohio. Currently there are two different programs underway in different investor owned utility service territories.

Power4Schools, which is comprised of OASBO, BASA, OSBA and the OSC, assisted over 220 school districts that accept electric distribution service from the FirstEnergy utilities (Toledo Edison, Ohio Edison and Cleveland Electric Illuminating) on a power supply agreement with FirstEnergy Solutions through December 2019. Pricing through mid-2017 is set at about 6 cents per kWh when a price reset will occur. Currently that pricing has not been finalized. However, the pricing offer is expected to be highly competitive with alternative offers a District may receive for similar terms.

P4S has also entered into a endorsement agreement with IGS Energy for the AEP, Duke-Ohio and DP&L electric distribution service territories. Rather than securing a one sized fits all pricing, IGS has agreed to provide custom pricing for each District interested. The structure of the customer pricing was negotiated as part of the endorsement and is anticipated to be as competitive to any pricing available in the market.